Ready to grow your business by 300% with behavioral analytics?
Book a personalized demo to see how our award-winning analytics platform can supercharge your business for 50% less than everyone else!
"With Kissmetrics, I'm confident with the data that's being reported. Our acquisition and product teams use it for channel attribution, funnel optimization, and product improvements."
Will Fleiss
Global Head of Content @ Outbrain
"Understanding the entire customer lifecycle in Kissmetrics – from discovery to purchase – is crucial for increasing our conversions."

Taylor Coil
Marketing Manager @ Tortuga
"Kissmetrics provided us the ability to track unique events and segment who the users are and what each user is doing. Google Analytics doesn't allow that."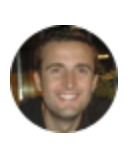 Alex Acker
Senior Manager, Marketing & Insights @ Nitro
Ready to unlock your full potential?